Making it easier to keep our planet a bit cleaner.
Have a difficult to dispose of item you need to get rid of?? Come check out our recycling event – Computers, fridges, modems, DVDs, keyboards, and more accepted! Most items are FREE!
Interested in volunteering at this event? Please click on the SignUpGenius "Sign Up" button below, or if you have any questions feel free to contact us.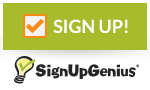 Saturday, April 30th, 2022 9a.m.-1p.m.
We have a new event for you to help you recycle those hard-to-dispose-of items: We are co-hosting a recycling day for electronics and metal.

Below is a detailed list of what is being accepted at this event, which will be professionally supported by 3R Technology Solutions.
*All ELECTRONIC & METAL recycling is FREE with the EXCEPTION of a $25 fee per TV, regardless of size.
However, we'll also be accepting donations to help support Sustainable Applewood activities , including the Stober Community Garden.
ACCEPTING: computers/laptops, cameras, CD players, cell/desktop phones and systems, copiers, monitors, TVs, projection TVs, DVDs, VCRs, DVRs, fax machines, gaming consoles/software/systems, hard drives, hubs, keyboards, mice, modems, MP3 players, network switches, optical drives, printers, remote control routers, servers, software, surge protectors/UPS, toner, adding machines, typewriters, small appliances, stereos/speakers, two-way radios, bikes, restaurant appliances, washer/dryers, kitchen appliances, refrigerators, stoves, dishwashers, BBQ grills.

NOT ACCEPTING: thermostats, smoke/CO detectors, light bulbs.
Do you have a passion for sustainability or volunteering? We'd love to have your help! We're looking for a few people to help us during the metal and electronics drive. Come work a shift, meet some neighbors, and contribute to a great cause!! Click on the SignUpGenius sign-up link below.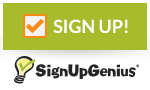 Feel free to contact us if you have questions.
Address:
Morse Park Parking Lot
8180 W. 20th Ave.
Lakewood